Dinner time around the Sugar Crumbs house isn't as sweet as you'd imagine. I'd always envisioned myself setting a table with a perfectly cooked roast, several cooked to perfection sides and a dessert that would ruin the strictest dieter. We'd say out prayers and then everyone would eat their dinner, complimenting my culinary expertise with each bite. Plates would be licked clean and I'd excuse everyone from the table.
What actually happens is that I rush around like a headless chicken, trying to get served plates of food to the table WHILE listening to the immediate complaints.
"We're eating that for dinner? But why? Can't I have dessert? How about I don't eat that... Just two bites... One bite."
That negotiation, of course, is over the vegetable. What can I say... my children are not big on eating their veggies. It doesn't matter whether they are cooked or raw, plain or smothered in delicious melted cheese, if they see it, they don't want it. (Yes, I have added pureed veggies to other foods.)
Naturally, I'd like to see that change. And I've tried everything from bribery to withholding dessert or other treats. Unfortunately, my children have an iron will.
But I have another plan to attack their iron will against all things vegetable.
Enter Copy-Kids.
So I have the awesome pleasure of reviewing a DVD called Copy-Kids Eat Fruits and Vegetables. This DVD features children, real children, enjoying fruits and vegetables. Seriously, that's it. The idea behind it came from Cai Dixon noticing that her daughter would be more accepting of fruits and vegetables when she saw other children doing the same.
It's brilliant, really. Kids like to mimic other kids. Why not film a slew of children EATING and see what happens.
I received my copy in the mail and decided to watch it myself first. It's exactly what it claims to be. 115 minutes of children blissfully eating their healthy snack. (And it's adorable.) It's broken up into 12 chapters, each focusing on a different food. Cucumbers, carrots, bell peppers avocado, bananas, apples, raspberries, etc.
So, after watching it myself, I'm interested to see whether or not this
award winning
DVD will win my children over on vegetables. With a
MACT Excellence Award
AND a
Top 10 Dr. Toy Award,
I have my hopes up. (My pessimist side says they've never met my boys...)
So today, I'm off to the produce stands to get some fresh veggies. We're going to test this out. Check back next Wednesday for Mister Man's (4) reaction to Copy Kids. The Wednesday after, we'll see how Copy-Kids fares against Mister Mister (5) who is very set in his ways. Will they be as impressed as me?
Could I be the mother of children who eat... broccoli?? *gasp* (Little Cassidy of Copy-Kids does! How did her mother accomplish that, I wonder...)
Until next time, Happy Wednesday!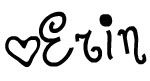 Be sure to check out Copy-Kids.com for more information. You can also find them on Facebook and Twitter!