Bet ya didn't realize that Father's Day is exactly 2 weeks away, didya? Maybe you did. But are you ready?
This is what I've been obsessing over. Father's Day. See, I love gift giving holidays... But as a woman, I worry about gift giving when it comes to men. Yep, even with my dad and husband. I finally figured out what to get for all the Dads in my life but in the off chance that you didn't, I'm going to share 6 of my favorite Father's Day gift ideas.
And if my Dad or husband happen to be reading this, don't get excited. Your gifts aren't listed! Ha!
6 Father's Day Gifts That Rock.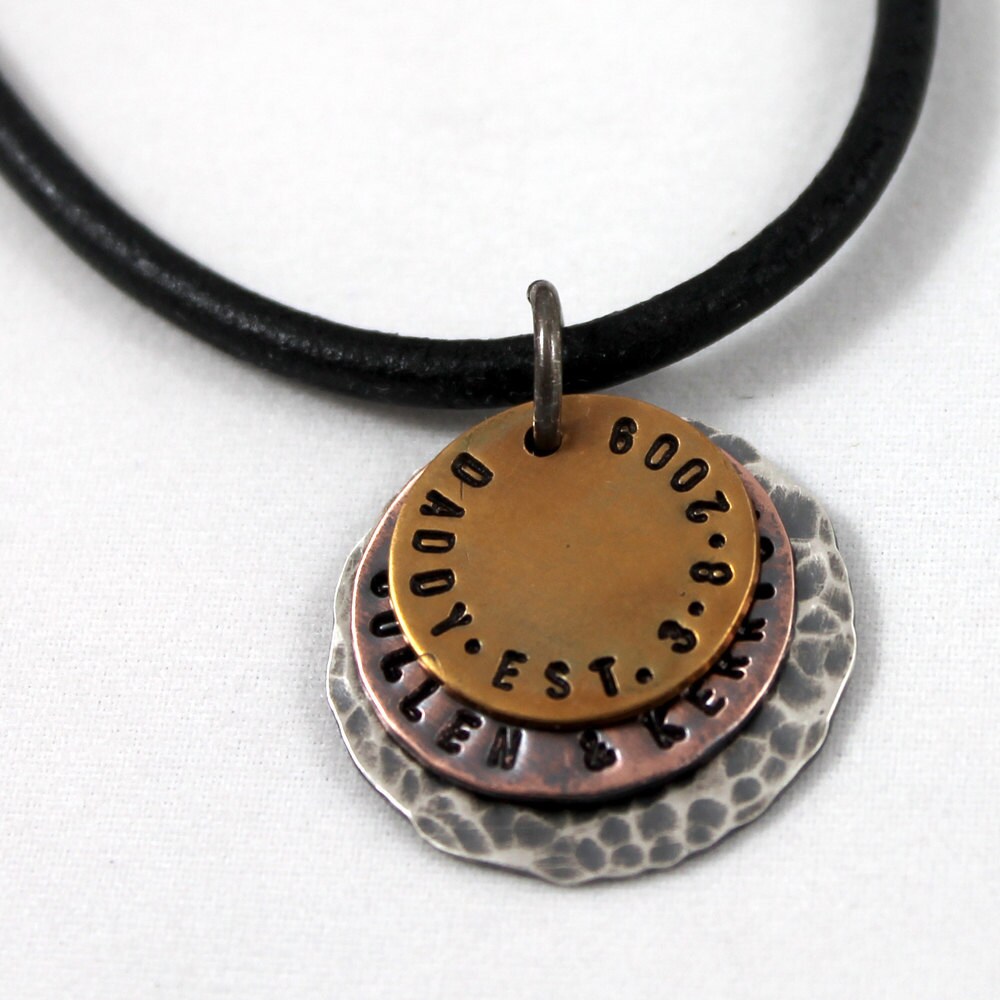 1.
Lustrous Elements Fathers Necklace
, $46
Everyone loves the idea of necklaces for moms on Mother's Day. Why can't that gift apply to men as well? I love the necklaces offered by the Etsy shop, Lustrous Elements. Each necklace is personalized and very affordable. And since it comes in masculine tones with a black cord, even the most rugged of men is sure to appreciate it.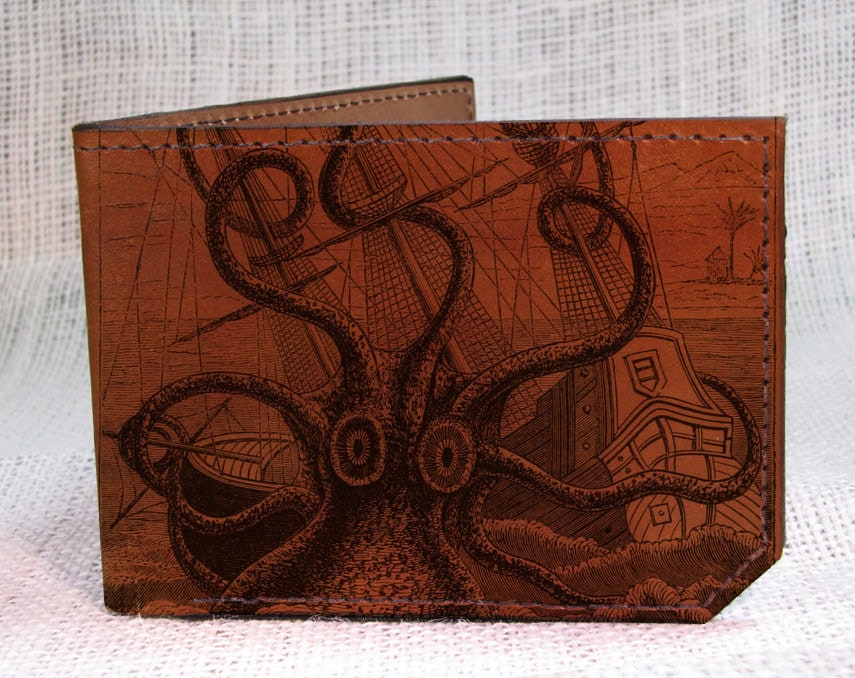 2.
Backerton's Octopus Attacks Leather Wallet
, $37
Ooooh, I love this wallet. Really. I'd carry this around. Wallets are boring. But the amazing handmade wallets offered by Etsy shop, Backerton are anything but dull. Not only does it boast a money pocket and five pockets for credit cards and whatnot, it's slim enough to fit in a front pocket. Love. Love. Love.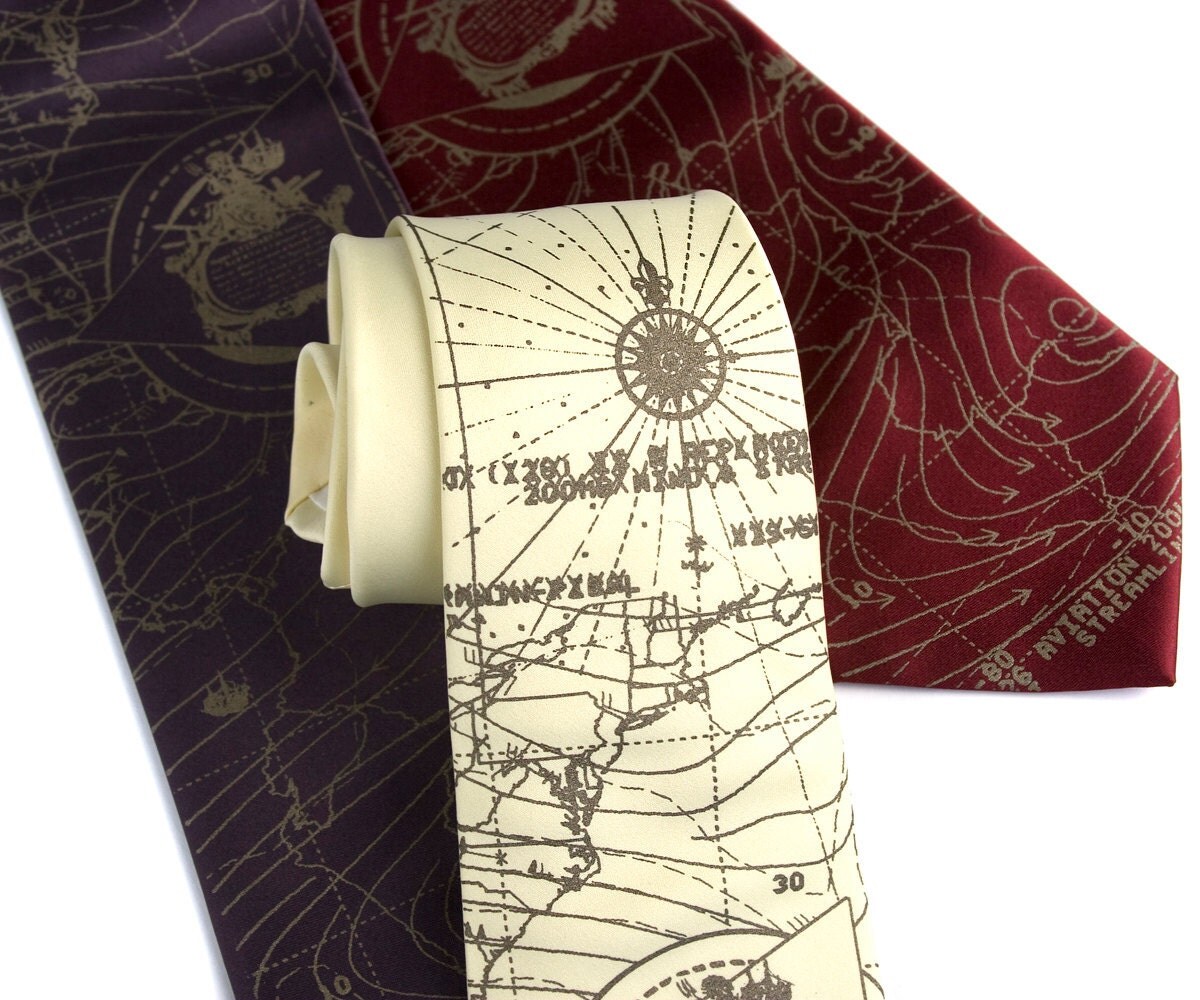 What is it about Father's Day that makes everyone buy ridiculous looking ties? It's just tradition, I suppose. Because even I looked at ties when browsing Father's Day gifts. And not one shop held my attention like the CyberOptix Tie lab. Their microfiber neckties are original and sturdy enough for daily wear. The Maritime Map Necktie is just one of the amazing designs offered. I bought Jon the Coffee and Cigarettes tie and it's just awesome. Seriously. Go look at these ties. Now.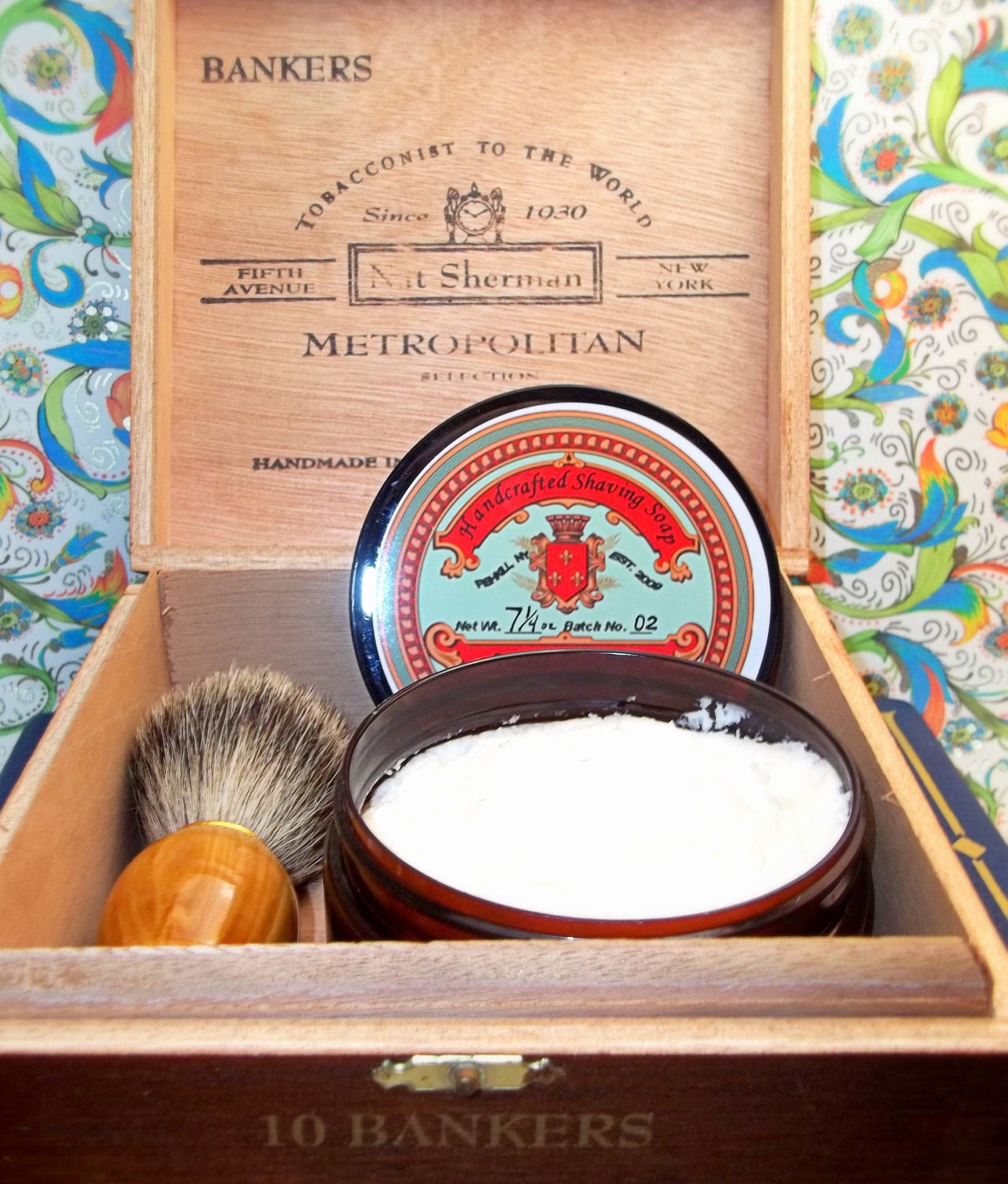 4.
Mundus Shaving Gift Set
, $34
Old school shaving sets are just cool. I don't care who you are, these sets just rock. And I'm guessing even an electric shaver user would appreciate one of these crazy awesome shaving sets from Mundus. With the badger hair shaving brush and handmade shave soap, all you need is a sweet razor and this gift is good to go. Did I mention it comes packaged in an "up-cycled" cigar box? So cool.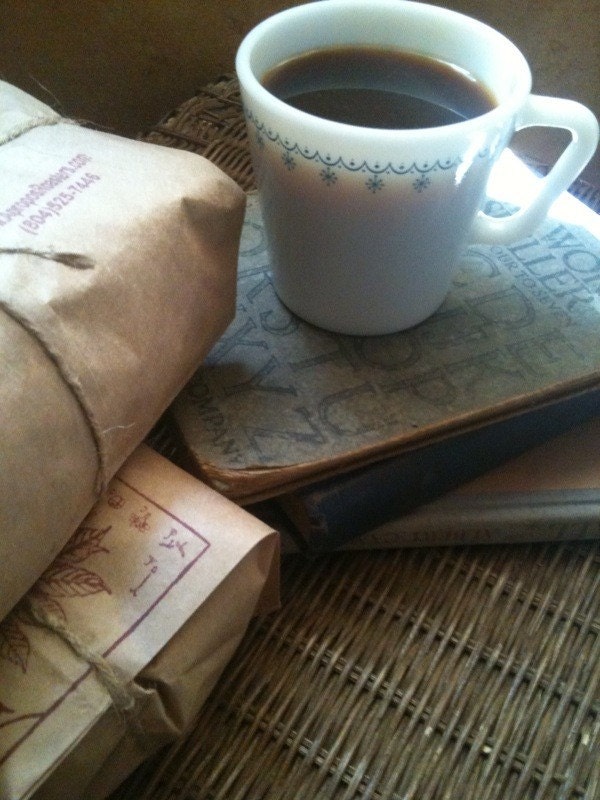 5.
Apropos Roasters Coffee of the Week Subscription
, $28
Is there really anything better than coffee? Apropos Roasters will prove to you that there is nothing better than coffee... aside from new coffee to try weekly. This subscription includes one month of weekly shipments. Each shipment contains a 6 oz package of coffee, with a detailed description of the coffee. Want more than a months worth? Check the shop! There are listings for monthly subscriptions as well!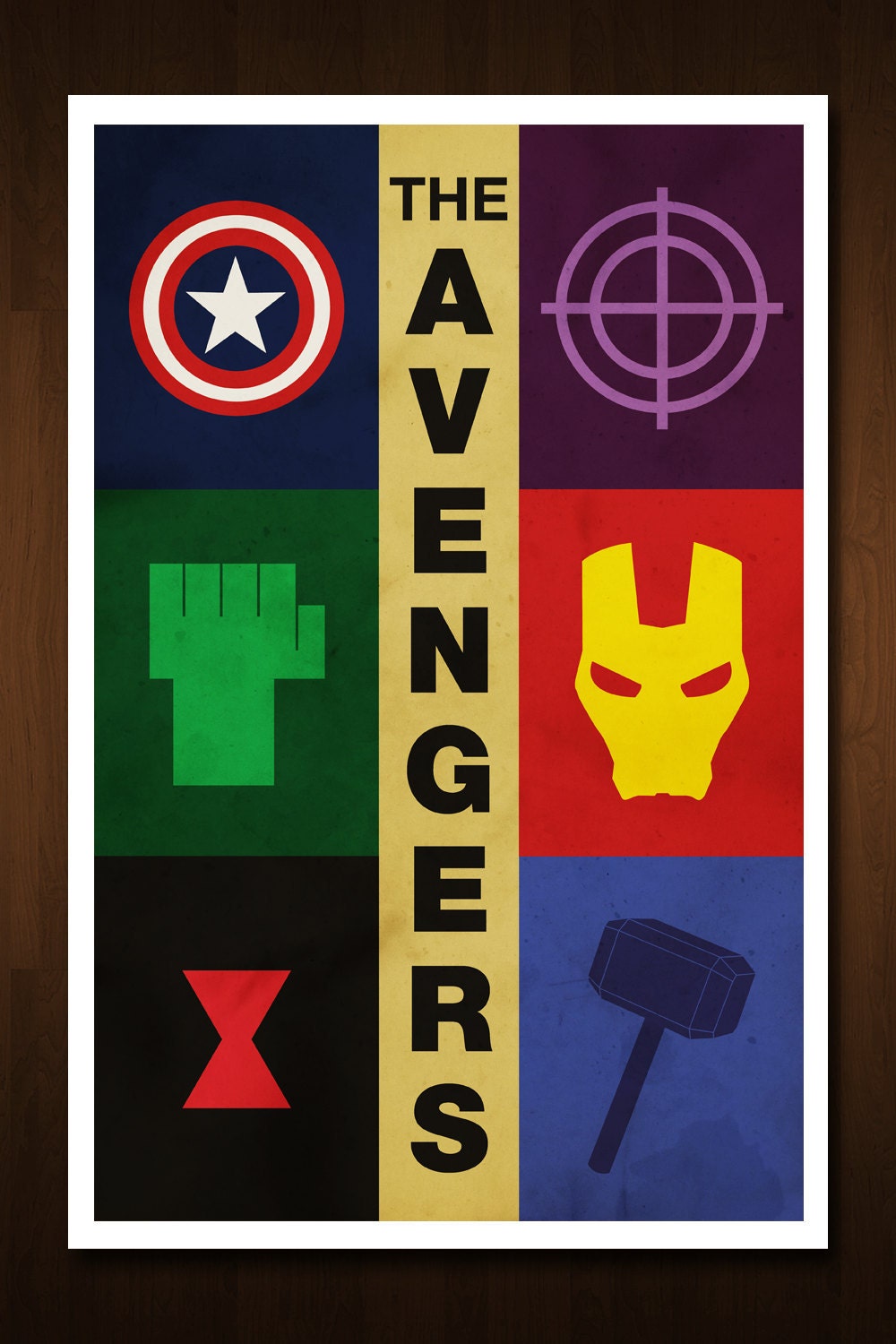 6.
Design by Nick Morrison's "The Avengers" Poster
, $12.99
This is a gift so completely awesome that it doesn't really require a description. I'll give you one anyway. This poster is the PERFECT gift for any comic book loving dad out there. (Or me.) And since it's 11" x 17," it won't come off as overwhelmingly "teenager-ish." The price tag doesn't hurt either. Throw this bad boy in a frame and give it to your favorite geek dad. (Or again. Me.)
Okay. SO now I'm second guessing the choices I made in gifts. This list is killing me. Either way, here they are. The coolest Father's Day gifts I found. And you cannot deny their coolness.
Until next time, Happy Sunday!